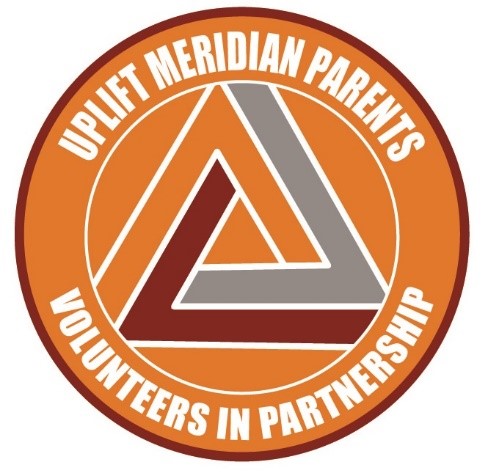 Uplift Meridian Volunteers in Partnership (V.I.P.)
Uplift Meridian Preparatory thrives with the involvement of parents and other family members, working through the Volunteers-in-Partnership (ViP) organization. VIP is the parent group on campus that organizes upcoming events and volunteers' times/resources in support of the school. All Uplift parents are welcome to be a part of their campus VIP group.

Work with campus leaders to build culture and host social events for scholars and families .
Provide valuable feedback to leadership on ways to improve the school experience.
Learn about topics relevant to your children and the community.

Join us at our next meeting! We cannot wait to see you there.

To become a member of the VIP/get more information please contact the front office (817) 288-1700.

Uplift Meridian Preparatory prospera con la participación de los padres y otros miembros de la familia, trabajando a través de la organización Volunteers-in-Partnership (ViP). VIP es el grupo de padres en el campus que organiza los próximos eventos y el tiempo/ recursos de los voluntarios en apoyo de la escuela. Todos los padres de Uplift son bienvenidos a formar parte del grupo VIP de su campus.

Trabaje con los líderes del campus para construir cultura y organizar eventos sociales para estudiantes y familias.

Proporcionar comentarios valiosos al liderazgo sobre las formas de mejorar la experiencia escolar.

Aprenda sobre temas relevantes para sus hijos y la comunidad.

¡Únase a nosotros en nuestra próxima reunión! No podemos esperar a verte allí.

Para convertirse en miembro de VIP / obtener más información, comuníquese con la oficina principal (817) 288-1700.
VIP Meridian Parent Handbook
VIP Meeting Notes & Presentations